A year-long Commission has been launched to understand the effectiveness of grassroots and community sport interventions in low-income neighbourhoods – with a team of high-profile independent Chairs including broadcasters Adrian Chiles and Charlie Watson, and former footballer Brendon Batson OBE. In this article, ConnectSport speaks to the Chairs about their involvement, and the importance of the Commission.
Thanks for speaking to ConnectSport. Please can you tell us why are you supporting the Commission?
Brendon: The main thing is that we should be getting sport to youngsters, irrespective of their background and circumstances. Whether you play sport at the elite level, or just for fun, it is a great educator – whether that's being involved in a team environment or for decision-making, or whatever – it's all those things that you will carry through life. It is unfair on a lot of youngsters if they are excluded, because of their backgrounds, from enjoying sport.
Charlie: I come from the same background as a lot of the kids in these community groups. My mum had me as a teenager and I didn't have much, or anything really. I know how important it is to have that positive engagement through physical activity and sport. At the age of 11, I started running and that was my escape – for my mental health, and from family trauma. Sport helped me with my self-esteem and my identity, and helped me to realise that I could achieve something. So for me, this could be the difference in someone achieving their potential. Often what young people need is very little; it doesn't have to be a facility, it can just be someone taking an interest and believing in them. These youth and community groups give the message that young people matter.
Adrian: Every child should have somewhere to go, something to do and someone to trust. Kids need a place in their lives where they can feel safe to be themselves and have fun in a safe environment. That's what these organisations provide. I've been astounded by the work these organisations are doing; they're not much short of a lifeline to so many families. These clubs operate on a shoestring at the best of times, so they really are imperilled at the moment. Many of them, starved of the small amount of funding they need, are going under. It's plainly a false economy to let them go. Without them the kids who did have somewhere to go, will have nowhere to go. And that won't end well. The costs to society further down the line, in terms of mental health issues and crime and so on, will be far greater than the paltry sums needed to keep them going.
Read the full article at www.connectsport.co.uk.
A year-long Commission has been launched to understand the effectiveness of neighbourhood-based, grassroots community sport interventions – with a team of high-profile independent Chairs led by broadcaster Adrian Chiles.
The 'Batson-Chiles-Webster Commission on Sport in Low-Income Neighbourhoods' is an independent inquiry into the importance of sport for young people and their communities.
It will be chaired by Adrian Chiles and another television presenter, Charlie Webster, along with Brendon Batson OBE, who had a successful football career as a player before serving as the Deputy CEO of the Professional Footballers Association.
Read the full article at www.connectsport.co.uk.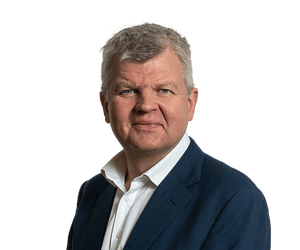 I know this guy who doesn't want to be a gangster any more. But leaving that world behind is a challenge for him, because if he runs short of money there's always the temptation to go and make some very quickly. One evening he listed the many ways he could still pop out and easily make four figures worth of cash before midnight. I wondered if he was a bit of a fantasist. I've since found out that he definitely isn't. Either way, those days are gone. Whenever I ask him how he's doing, he gives me the same answer. "Trying to find a way," he says, with a shrug. By which he means, trying to find a way of living without breaking the law. I wish him every success.
I once met him for a cup of tea after work. I had just been interviewing a woman who was lamenting the lack of funding for youth clubs. I was told what a short-sighted false economy losing youth clubs is; how these community organisations can keep youngsters out of trouble and reduce crime. I saw the logic of this, without really believing it would work quite like that. So, I asked my ex-criminal mate: "Youth clubs wouldn't solve anything, would they?" "They would. They definitely would," he replied. "They make a big difference; just giving kids something to do." Coming from him, this was persuasive.
It has been reported this week that drug gangs have recruited more girls to sell their wares, as they attract less attention on the quieter streets of lockdown. I put this to Michelle Mitchell, who helps run a community organisation called Play in Newcastle, which works to give teenagers the opportunity to do just that, play.
"The girls have been doing it for quite some time now," she told me. "That's not new to us. Boys and girls have both been busy with it during lockdown. They've taken advantage of the exercise allowance, walking dogs. They've been getting a lot of exercise," she adds drily.
I came across Michelle in the course of helping set up a commission, with the ex-footballer Brendon Batson and broadcaster Charlie Webster, to look at the value of community groups like hers. Listening to Michelle for 10 minutes is enough to win anyone over. Her strategy is to give the kids things to do and important stuff to talk about. "We've got access to the River Tyne so I'm like: 'Get your coats on, we're going down there. We're going to climb some trees; we're going to build a den. We're going to do things like you should be doing.'
Read the full article at www.theguardian.com.